FRIENDS, Inc.'s mission is to empower those effected by Domestic Violence and Sexual Assault by offering safety, support, and community awareness.
As a member of the FRIENDS, Inc. team, you will be in the front line of seeing our mission through and making a direct impact on our community.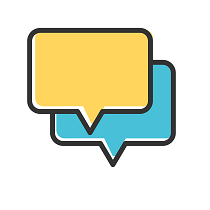 Fill-In Crisis Advocates provide as needed part-time coverage for FRIENDS, Inc.'s 24/7 hotline and provide immediate support to individuals in crisis. Fill-In Crisis Advocates are responsible for maintaining the general organization and cleanliness of our shelter facility.
Apply Now!
Please complete the form below. FRIENDS, Inc. will reach out within 3 business days requesting your Resume and Cover Letter.
FRIENDS, Inc. is an equal opportunity employer and believes in equal opportunity for all employees and applicants. Accordingly, all employment decisions are based on the principles of equal opportunity. These decisions include recruitment, selection, promotion, transfer, discipline, compensation, benefits, training and other personnel actions involving persons in all job titles and shall occur without regard to race, color, religion, sex, age, national origin, disability, genetic information, military status, sexual orientation, and gender identity.